Prices for PaperClay Products
Prices and Ordering
PCP 20 Fine is available in the following sizes:
2kg @ £28.00
10kg @ £65.00
PCP 30 Superfine is 50% finer and is available in the following sizes:
2kg @ £38.00
10kg £75.00
All prices include postage and packing and there is no VAT to pay. All prices shown are for Great Britain only.
To order:
Email me at michael@paperclay.co.uk
Tel: 01989 566672
Mob: 07854 819142
PaperClay Products
Sharman Cottage
Coughton
Ross on Wye
Herefordshire
HR9 5ST
Please include your Name, Address, POST CODE (Essential) and Phone No, and type and amount of PCP cellulose fibre.
Payment:
Cheque Payable to: PaperClay Products
Bank Transfer
Account Name. M D Downey
Bank Name. Nationwide
Bank Address. PO Box 8888, Swindon, SN3 1TS
Account No. 11250681
Sort Code. 07 01 16
If you are paying from abroad use any of the following that suit.
IBAN: GB27 NAIA 0701 1611 2506 81
BIC: NAIAGB21
SWIFT INTERMEDIARY BANK: MIDLGB22
Delivery:
The package will be sent by courier on 3 day delivery and will be left at the address unless you tell me otherwise.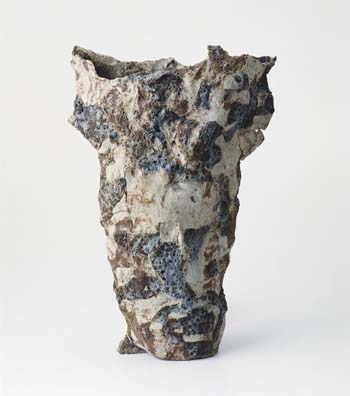 Dark Torso - Ewan Henderson